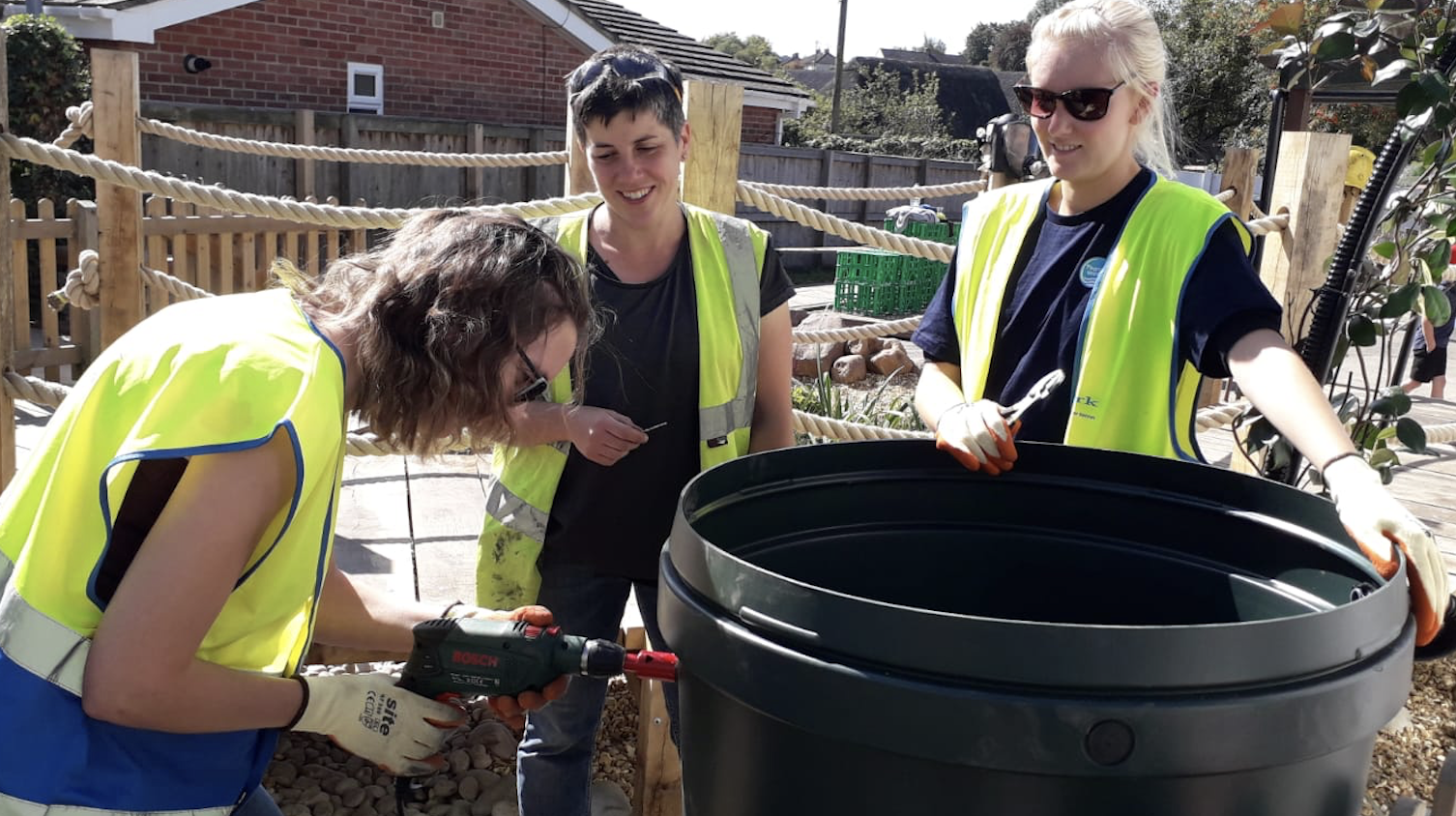 June 10, 2021
Join us for a fun and practical workshop to help your garden and the river!
Next date: Saturday 19 June 2021
Venue: Shalbourne CE Primary School SN8 3QH
Time: 10am-2pm (including a break for refreshments)
To book please call 01672 512700 or email julie@riverkennet.org
In this practical morning workshop, you will discover how to:
Choose a container and a position for a rain planter
Fit a downpipe diverter onto a downpipe and correctly install a water butt, allowing it to overflow into the rain planter
Add drainage, suitable soil and an overflow pipe to a rain planter
Choose plants that will thrive in the aspect and conditions
A handout will be provided detailing all the techniques, plants and materials used.
And each household will receive a free downpipe diverter to take home!
Best of all – Shalbourne Primary School will be left with three completed rain planters ready to receive rainwater and help keep our rivers clean.
Workshop led by:
Wendy Allen – RHS Gold medal-winning garden designer, specialising in creative rainwater management and sustainable drainage systems
ARK – Action for the River Kennet
Bring your own gloves and water. Tools and instruction provided, but useful tools if you wish to bring your own are: trowel, shovel, fork, battery drill, hacksaw, stanley knife.
Tea, coffee, cake provided.
This is the first in a series of Rain Garden UK workshops funded by Thames Water and Wiltshire Wildlife Community Energy