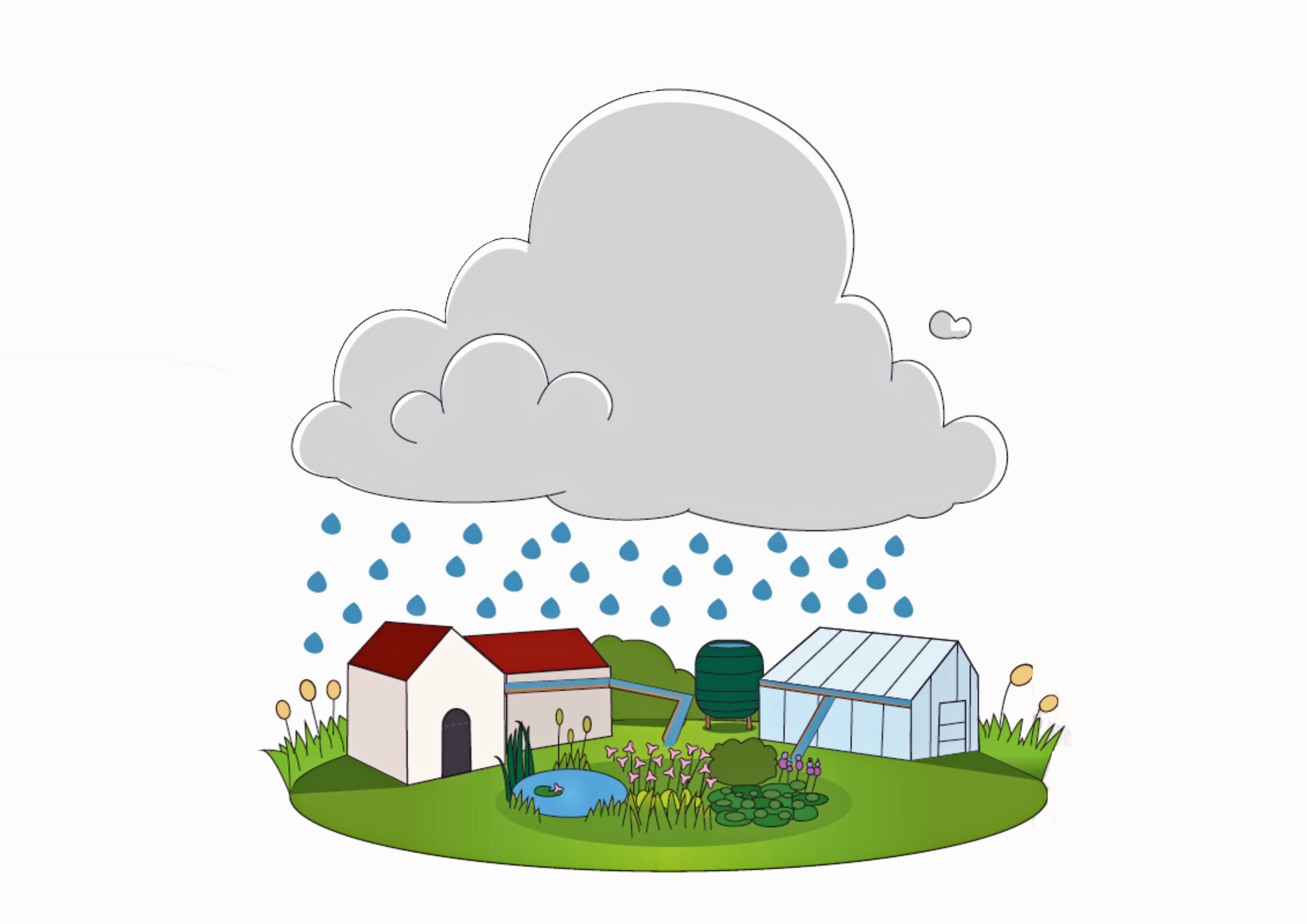 May 10, 2017
ARK's Rainscapes project is creating beautiful new rain gardens to catch and clean water before it reaches the river.
Rain gardens allow rainwater to soak into the ground slowly, instead of washing into road drains and sewers. It's a small step everyone can take to keep rivers healthy. Rain gardens slow the flow of water during and after rain fall events, they allow water to be naturally filtered by the soil, provide opportunities to capture water for irrigation and add to the biodiversity and interest in gardens. The result is cleaner rivers, more efficient water use, more wildlife and more interesting gardens.
ARK has teamed up with award winning garden designer Wendy Allen to run a series of talks around the Kennet Catchment to inspire and encourage people to build their own rain gardens, and we are working with local schools to build new rain gardens in playgrounds and around school buildings. If you'd like to find out more get in touch with charlotte@riverkennet.org
We have rain gardens complete and in progress at Preshute Primary School, Ramsbury Primary School, Ramsbury Pre-school, Baydon St Nicholas' Primary School and Aldbourne St Michael's Primary School.
We are delighted that the Royal Horticultural Society judged our Preshute School Rain garden to be 'Thriving' in the 'In your neighbourhood' category of Britain in Bloom and Wiltshire Life awarded us second place in the 2019 Wiltshire Life Awards for conservation.
We have collected some useful resources to guide anyone who would like to build their own rain gardens at home:
Web resources and guides to download
The UK Rain Garden Guide: http://raingardens.info/wp-content/uploads/2012/07/UKRainGarden-Guide.pdf
The Oregon Rain Garden Guide: https://www.slideshare.net/Sotirakou964/oregon-rain-garden-guide
How to build a downspout planter: https://www.phila.gov/water/PDF/Homeowners_Guide_Stormwater_Management.pdf
Three Rivers Rain Garden Alliance (information on sizing, planting etc.) http://raingardenalliance.org/
A helpful collection of American sources collated by the EPA can be found here: https://www.epa.gov/green-infrastructure/green-infrastructure-design-and-implementation#Homeowner Resources
For background information on how climate change will impact gardening the RHS Climate Change report, published in April 2016 is worth reading: https://www.rhs.org.uk/science/gardening-in-a-changing-world/climate-change
And don't be put off by the sheer size of the UK SuDS manual, there are some helpful elements in it, and it's free to download and the first section is aimed at a general audience.
Books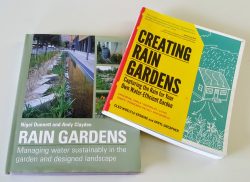 Our favourite two books are Rain Gardens by Nigel Dunnett and Andy Clayden and Creating Rain Gardens by Cleo Woelfle-Erskine and Apryl Uncapher. They are full of practical advice, step by step guides and inspiration from the UK and overseas.
ARK's Kennet Rainscapes project has included extensive research by A'level student Angus Hitchmough and the graphics have been created by  GCSE student Tom Llewelyn, many thanks to them both. The work is funded by Thames Rivers Trust and ARK. We are looking for more funding to extend this project.