ARK has teamed up with Great Green Bedwyn to create a series of rain gardens in the Wiltshire village of Great Bedwyn to remove rain water from sewers & drains in order to reduce localised flooding and sewage spills.
The project is funded by Thames Water and ARK.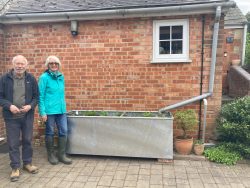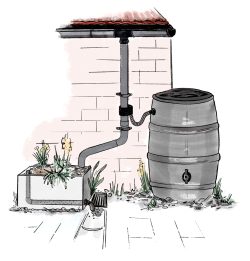 The first rain water planter was installed in April 2023, marking the beginning of a series of rain gardens, rain water planters and water butts through the village in private gardens and community buildings.
More details are on the Great Green Bedwyn community website.